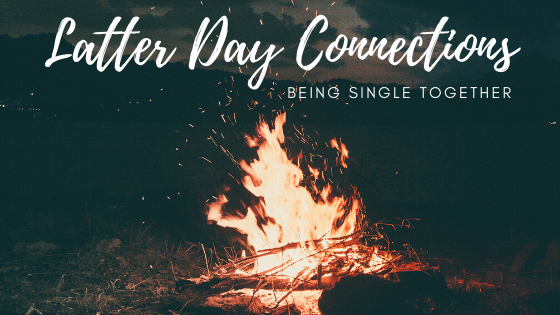 COME JOIN US AROUND THE CAMPFIRE OF SINGLE FELLOWSHIP 
Latter Day Connections is a place for single people 31 and older, to connect at every stage of their journey – from never married, newly divorced, to long time single. It is not about finding "the one", it's about making friends, giving and receiving support and making important connections that enrich our lives. (By following the standards set out by The Church of Jesus Christ of Latter Day Saints) We endeavour to provide a safe environment to nurture these connections and encourage opportunities to extend beyond the virtual with real life events and gatherings. 
We aim to provide a place for single adults to come together in love and understanding, have fun and make friends. Too many of us often feel isolated in our everyday lives for a variety of reasons. We invite you to connect with others who share an understanding of the real life struggles you face and can lend a supportive hand. Our fun events both online and offline are designed to get everyone laughing and having a great time along this journey we call life!
SOME CAMPFIRE RULES WE HEARTILY ENCOURAGE:
THERE IS PLACE FOR EVERYONE AROUND THE CAMPFIRE
Have fun and make it awesome (yeah for shenanigans)
Don't Die – it's kind of a rule
Care for others
Honesty is the best policy
Be respectful (of yourself and others)
Be prepared to grow
We are all adults here (it's true, even if it's in age only)
Let go of negativity, forgive and forget
We can disagree and still be kind
Communication is key – use your words!
No Drama Llamas
We will not be Butt Hurt! (if in doubt, assume the other person DID NOT mean any offense)
Dress appropriately (your "birthday suit" is not considered a suit – cover yourself, ah my eyes!)
Be yourself (unless you're a jerk, don't be a jerk)
No swearing, blasphemy or derogatory language
The Connections Team are here to help you have an awesome time while making positive connections. If at anytime you have any questions or concerns or feel unsafe in any way we encourage you to reach out to us. Management does exercise the right to refuse or limit activity in cases of misconduct or diabolical rascality. 
We are not a dating site … but sometimes accidents happen 😉