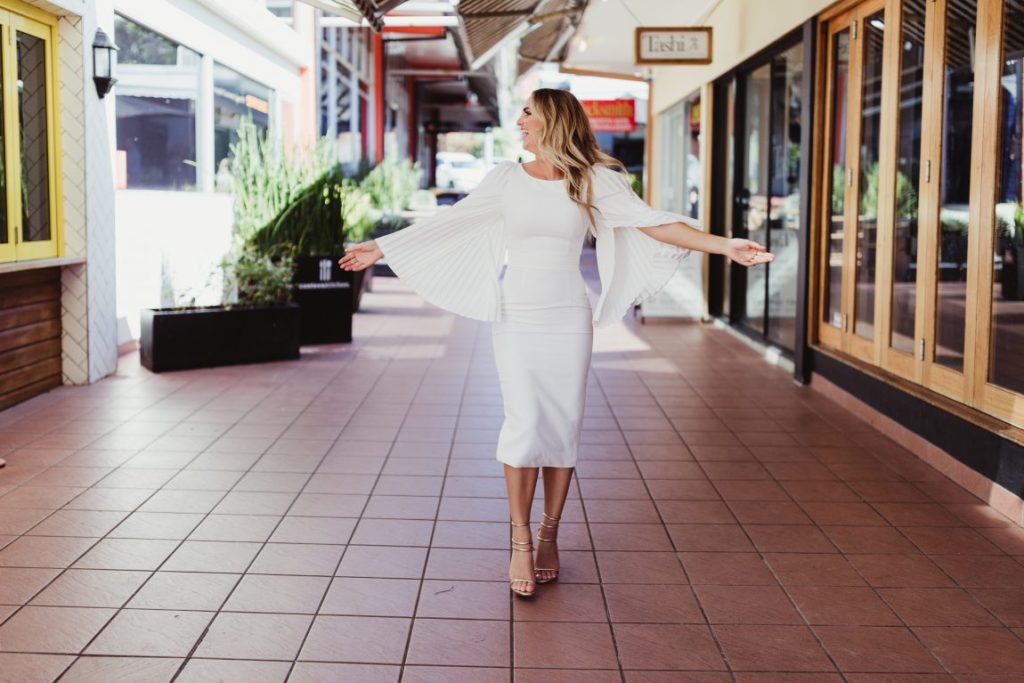 There is a particular "something" every one of us is born with; and as we develop it supports us in all our endeavours to create, to risk, to dream, to dare, and to attempt. Without it, those endeavours become nearly impossible to accomplish. They might even become fears. The title of the post probably gave away what I'm talking about…our self-esteem.
I think of self-esteem as the combination of self-belief and an abiding sense of self-worth. Though we're born with it, we can easily lose it. For some, we lose it very early on. For others, it can take many years of being beaten down until eventually fading into self-doubt.
Here's 10 simple ways to destroy your self-esteem:
(I recommend doing the opposite – because you kinda need your self-esteem)
Try to fit in with a crowd that is nothing like you. We all want to belong, that instinct is primal and it won't go away. When people say things like "I don't care what anyone thinks of me", I immediately know that person cares way too much what people think – or at least they did once and now they've calloused their self for preservation. There is nothing wrong with wanting to belong, it's how we've survived all these years; by sticking together and looking out for each other. But there is a difference between belonging and fitting-in. Belonging suggests that people accept who you are, fully and completely, and so you trust you'll always have a place with them. Fitting-in suggests that you've had to shape yourself to suit the likes and dislikes of the group, hoping you don't get kicked out. If you're trying to fit in, you'll always be self-conscious and uneasy about your place in the group; you will never feel like you truly belong. Goodbye to self-esteem.
Be with someone who shows you're not their priority. Can you just NOT do this?! If you're constantly feeling like second place, or third, or fourth, or way at the bottom of someone's priority list – then you are probably right! They don't really care about you, or at least not as much as they should to earn your undying loyalty. True love is being willing to put someone's needs above your own. If you are with someone who refuses to do that for you, walk away (before your self-esteem runs away).
Allow someone's opinion of you to dictate your own opinion of you. If you are attempting to determine who you are based on what others say about you, then you're going to have a very fickle image of yourself. You'll never know who you truly are because that will change every time someone new says something about you. I'm not saying if people repeatedly tell you you're selfish or mean that you shouldn't evaluate; but be mindful of who you let draw the picture of YOU.
Never make a decision. There are loads of funny memes about people who just can't decide what to eat for dinner. The Ryan Gosling one? Lol. Most of us are master THINKERS and amateur DOERS. A very, very easy way to never trust yourself is to never make a decision. Usually people who can't decide are people-pleasing (worrying about what others want), have a paralysing fear of being wrong, or totally lack confidence in their ability to make good decisions. I don't care how small the decision is, just start making them! Get in to a habit of making them. Your confidence will build the more you realise you actually can figure things out on your own.
Ignore your instincts, repeatedly. How many of you have ignored your instincts in the past, suffered the consequences of not listening to them, and now have a very hard time trusting yourself to not get in bad situations/relationships again? The irony here is that if you did trust yourself, you'd likely be making the right decisions! Your instincts are there to warn you and guide you, and not listening to them is the problem. Imagine what your life (and self-esteem) would look like if you listened to your instincts in every situation? Not your feelings, your instincts.
Allow your body and your looks to define you. Looking "hot" is one of the most sought after goals in the world. And the pursuit of it can destroy self-esteem quicker than thirty seconds in the fire destroys your marshmallow! Listen, there will always be someone who is better looking than you, always. There will always be new "what's hot" trends you'll want to change yourself to follow. Remember when pencil thin eyebrows were in? And now it's the thicker the better?…Yeah, my poor eyebrows are still trying to grow back in after all these years! If you're known for your body and your looks, you will always feel the pressure of trying to keep your body and your looks up-to-date with what's "in". It will consume your life and take away from any actual beauty you do have.
Obsess over all the traits you dislike about yourself and never take a compliment. When you're obsessed with being perfect, all you can see is your flaws. Self-talk is the narrator inside you head that dictates your life. Is it positive or negative self-talk? Even trying to be humble by denying or deflecting compliments can have a massive negative impact on your self-esteem. You're telling your subconscious you're not worthy of compliments. What you tell yourself is what you'll eventually believe and become.
Compromise your values and YOLO your way through life. If you want to lower your opinion of yourself, sell out your values and morals. This one is becoming increasingly difficult in our social media age. Once upon a time you might have thought you'd never expose your body for attention, but now with the pressure to get followers and likes it becomes extremely difficult not to. Failing to be true to what is important to you will weaken your connection to your own sense of self. Over time, you may feel you don't really know yourself anymore.
Be emotionally dependent on others. A lot of us pride ourselves on being independent, but are we emotionally independent? Emotional independence is when you're in control of your emotions, regardless of what others say or do. Being emotionally dependent is the opposite – when you allow your emotions to be swayed by others.
Example 1) Someone makes an offensive remark. An emotionally dependent response would be to take the comment on board feeling bitterly hurt, and react accordingly. On the other hand, an emotionally independent person might choose to believe they didn't mean to hurt (though untactful), and choose to brush it off. Maybe you're thinking "what if they do mean to hurt me Jess?" No matter how bad, only you can let it hurt you. You are the one who lets it in, and lets it stay. Example 2) You're waiting for a text from someone you have a crush on. Are you miserable all day while waiting to hear from them? When they finally do message, are you all of the sudden over the moon!? Can you identify emotional dependence now? Don't let your happiness be decided by the actions of others.
Constantly aim for perfection. Perfection is an impossible goal; one that will waste your energy, life, and self-esteem. Aim for progression, or for improvement, but let go of your need for perfection. The only outcomes this pursuit will produce are; 1) stopping you from doing what you dream or attempting to try because you need to be perfect first, 2) burning yourself out, 3) burning everyone else out trying to control them in the hope that nothing will ever go wrong. All outcomes = not good.
Being a perfectionist is more often a result of low self-esteem. You either have something to prove about your worth to others or yourself, or you're too scared of failing because of what that would say about you. Let go of perfectionism and you might find yourself…your imperfect, creative, daring self.
"Too many people overvalue what they are not, and undervalue what they are." – Jack Canfield